In your neighbourhood
If you would like to have your business added to this directory – please contact BHCA.
Doidge Park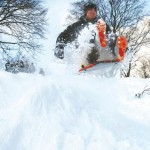 Probably the best sledging in London Ontario! Tennis courts, playground  swingset, and baseball diamond for the summer.
Doidge Park, originally a quarry, was converted into green space by active community members in the 1950s.
---
Doug Magrath Wood Turning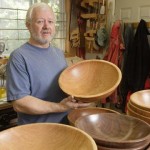 His works are primarily bowls and platters in local hardwoods, but he also produces elegant decorative burl bowls, hollow forms, vases, Christmas ornaments, threaded boxes, and smaller items. The bowls are all turned from green logs; first rough-turned to a basic form, then dried in controlled conditions in a wood drying dehumidifier, and finally finish-turned when the wood is stable.
 http://www.martenarts.com/artists/artist.aspx?workID=0&artistID=64
---
Extendicare London
Situated in the greater city of London, Extendicare London is an accredited 170-bed, multi-level long-term care home that is recognized as a community leader.
With 24-hour nursing and supportive care, as well as in-house rehabilitation services, we strive for excellence in all we do! Phone (519) 433-6658
http://www.extendicarecanada.com/london/index.aspx
---
Rosneath Bed & Breakfast, London, Ontario, ON
Rosneath Bed and Breakfast is located at 779 Waterloo Street in one of London's most picturesque neighbourhoods, Old North-Bishop Hellmuth Heritage District.
Stroll to the end of our tree lined streets, where the B&B is only a block away from Richmond Row and an easy walk to restaurants, The Grand Theatre, Museum London, and St Joseph's Hospital, London.
Phone (519) 438-7822
http://www.rosneathbedbreakfast.on.ca/
---
St. Goeorge's Public School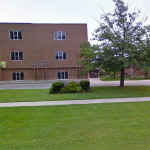 Our history dates back to more than 150 years of education. We are very lucky at St. George's to have a supportive and active parent population that works along with our dedicated staff. Together we have formed a community that strives towards providing the best possible education for our students. There are approximately 300 students.
782 Waterloo Street  London, ON  Phone: 519 471-4300
---
St. Joseph's Hospital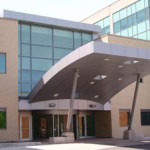 St. Joseph's Hospital – part of St. Joseph's Health Care London
268 Grosvenor Street
London, Ontario   N6A 4V2
Phone: 519 646-6100
http://www.sjhc.london.on.ca/directions/st-josephs-hospital
---
St. John the Evangelist Public Church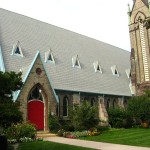 We are an historic parish located just north of downtown London, Ontario. Our church has been growing at the corner of St James and Wellington streets since 1888. Our diverse congregation holds worship in a variety of ways including prayer, music and fellowship. With over 30 active volunteer and community groups run by the church, we have a place for everyone from children to retirees and everyone in between! We look forward to welcoming you to our parish community!
280 St. James Street, London ON
---
New St. James Presbyterian Church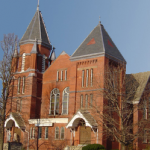 New St James Presbyterian Church has been a presence for the Gospel in London since 1833, and throughout that time has always been involved in mission to the local community and the world. Through a wide range of groups and activities, we provide opportunities for worship, fellowship, spiritual growth, and Christian service. Worship in our sanctuary, which dates from 1899 and has spectacular stained glass windows, is enriched by the excellence of our choir and organ. Our Christian education and church school programme is second to none. With a congregation of all ages, drawn from a variety of ethnic backgrounds, as followers of Jesus Christ we strive to excel in all that we do in the service of our Lord and Saviour.
280 Oxford Street East, London ON N6A 1V4